The 2016 Texas Poetry Calendar Readings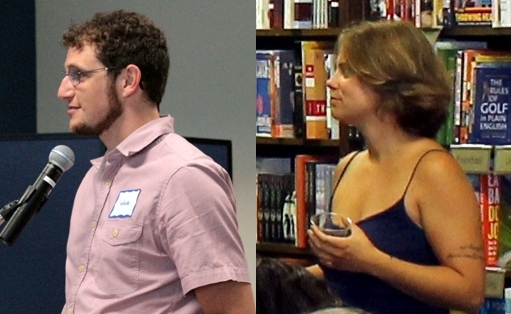 The Texas Poetry Calendar Reading Series is one of our proudest accomplishments. Thanks to our new calendar editors, Wade Martin and Allyson Whipple, the tradition continues. Muchas Gracias, Allyson and Wade!
Georgetown Poetry Festival —
Georgetown, October 3, 2015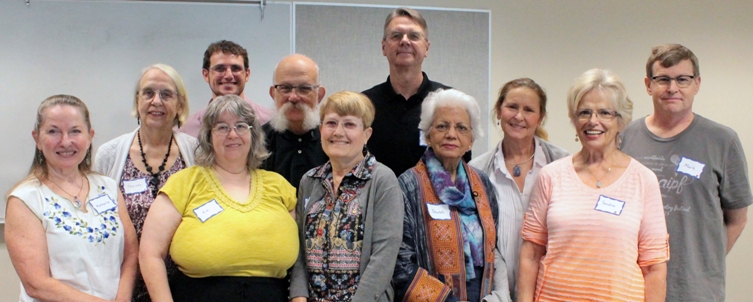 Katherine Durham Oldmixon, Christa Pandey, Wade Martin, Rie Sheridan Rose (in front of Wade), Jim LaVilla-Havelin, Christine Wenk-Harrison, Laurence Musgrove, Shubh Bala Schiesser, Anne McCrady, Sandra Boike Cobb, and Mark van Gelder (left to right).


Cindy Huyser, Ann Howells, Michelle Hartman, Christine H. Boldt, Lyman Grant, Barbara Randals Gregg, Martha K. Grant, Allyson Whipple, Gloria Amescua, and Margie McCreless Roe (left to right).
Blue Willow Bookshop —
Houston, August 29, 2015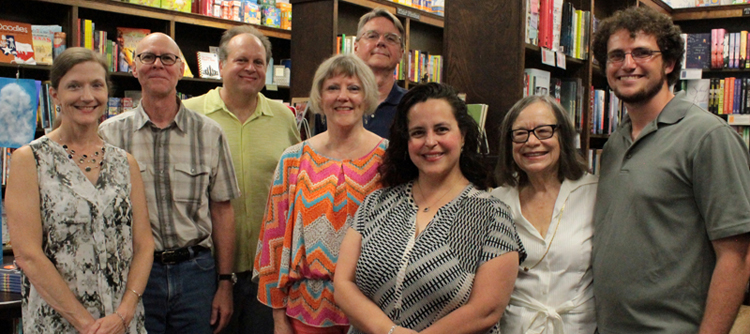 Fourteen poets joined calendar editors Wade Martin and Allyson Whipple at the longest-running venue for the Texas Poetry Calendar. Pictured here: Laurie Kolp, Jerry Hamby, John Milkereit, Lynn Reynolds,Laurence Musgrove, Laura Pena, Trilla Pando, and Wade Martin (left to right).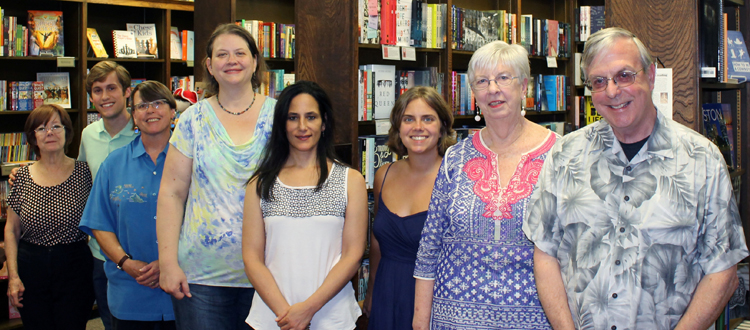 Pictured here: Margo Davis, Ben Groner, Cindy Huyser, Diana Conces, Vanessa Zimmer-Powell, Allyson Whipple, Kay Cox, and Stan Crawford (left to right).