Editors


Scott Wiggerman, co-founder & Editor in Chief
David Meischen, co-founder & Managing Editor
Cindy Huyser, Texas Poetry Calendar Editor, 2009–2014
Laurie Ann Guerrero, Texas Poetry Calendar Co-Editor, 2014
Scott Wiggerman is the author of Presence (Pecan Grove Press, 2011) and Vegetables and Other Relationships. A frequent workshop instructor, Scott served as editor for Wingbeats: Exercises and Practice in Poetry (2011) and Wingbeats II (2014), as well as two Dos Gatos Press collections—Lifting the Sky: Southwestern Haiku & Haiga (2013) and Big Land, Big Sky, Big Hair: Best of the Texas Poetry Calendar (2008). Scott has been nominated for a Sundress Best of the Net and three Pushcarts. A Dos Gatos Press co-founder, he has edited the Texas Poetry Calendar for ten years.
http://swig.tripod.com
David Meischen served as editor for Wingbeats: Exercises and Practice in Poetry and Wingbeats II. He has had poems in Borderlands, Southern Poetry Review, The Southern Review, and elsewhere. Winner of the Writers League of Texas manuscript award in Mainstream Fiction (2011) and the Talking Writing Prize for Short Fiction (2012), David  is seeking an agent or publisher for his novel in stories. A Dos Gatos Press co-founder, he has served as editor for five editions of the Texas Poetry Calendar.
www.meischenink.com
Cindy Huyser is a poet, computer programmer, and former power plant operator. An annual participant in the Austin International Poetry Festival, she has had poems in a variety of journals and anthologies, including The Comstock Review, Borderlands, and Wild Plum. Cindy was a juried poet for the 2011 Houston Poetry Fest, returning as a featured poet for 2012. She hosts a monthly poetry reading and open mike at BookWoman in Austin. A Dos Gatos Press editor for six editions of the Texas Poetry Calendar, Cindy supplied the stunning photograph of Mission San Jose in San Antonio on the cover of the 2014 calendar.
Laurie Ann Guerrero, a CantoMundo fellow and member of the Macondo Writers' Workshop, won the 2012 Andrés Montoya Poetry Prize for her first full-length collection, A Tongue in the Mouth of the Dying, selected by Francisco X. Alarcón (University of Notre Dame Press, 2012). Her poetry and critical work have appeared or are forthcoming in Huizache, Boxcar Review, Acentos Review, Women's Studies Quarterly, Palo Alto Review, and elsewhere. Born and raised in the Southside of San Antonio, Laurie Ann teamed up with the editors of the 2014 Texas Poetry Calendar.
www.laurieguerrero.com
Artists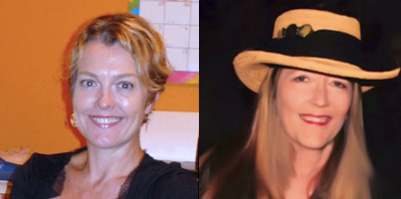 Kristee Humphrey, Graphic Designer for Dos Gatos Press
Carol King, Photographer, Cover Images—Lifting the Sky and the 2011 Texas Poetry Calendar
Billy "Billyblues" Hill, Photographer, 2015 Texas Poetry Calendar Cover

Kristee Humphrey, at home in in the exciting world of film and video production, as well as graphic design, has done the cover design for almost every Dos Gatos Press publication. A Dallas native, Kristee has made Austin home since her undergraduate days at the University of Texas. She is currently working as a production assistant but spends her free time with her two boys and husband.
http://kristeewoo.com
Carol King is the photographer and author of Texas Daytripper, a project focused on seeking the art of the back roads and small towns of Texas. To fund this passion, Carol is also the developer and owner of Custom Homebuilders' Solutions, a job cost and accounting software for builders.
Texas Daytripper
cKingGalleries
Custom Homebuilders' Solutions
Billy "Billyblues" Hill is a full-time realtor who lives on Galveston Island and loves the Coastal lifestyle. Through Hurricane Ike and all through the recovery, Billy has continued to be a big advocate for Galveston and wouldn't live anywhere else. Billy produces a daily website, where his enthusiasm for the surf, birds, sunrises, historic homes, and all that is Galveston is showcased. His obvious love for Galveston and the Gulf Coast is contagious and he is pleased to share it with all.
g-townsurf
WeSellGalveston

Back to Top
History and Mission
Scott Wiggerman and David Meischen founded Dos Gatos Press in 2004. We have published the Texas Poetry Calendar annually since 2006, when we took over its publication from Flying Cow Productions. In 2008, we released our first trade publication, Big Land, Big Sky, Big Hair: Best of the Texas Poetry Calendar. Since then we have published collections by two Texas poets—Redefining Beauty, now in its third printing, by 2010 Texas Poet Laureate Karla K. Morton, and Letting Myself In by Anne McCrady. In 2011, we published Wingbeats: Exercises and Practice in Poetry, following up in 2014 with Wingbeats II, our most ambitious project to date. In April 2013, we released Lifting the Sky: Southwestern Haiku & Haiga, the first book in a series titled Poetry of the American Southwest.
A nonprofit, tax-exempt corporation organized for literary and educational purposes, Dos Gatos Press seeks to make poetry more widely available to the reading public and to support writers of poetry—especially in Texas and the Southwest.
Small Press Distribution
In the spring of 2012, Dos Gatos Press joined Small Press Distribution (SPD).
Currently, SPD carries six of our titles:
Wingbeats: Exercises and Practice in Poetry
Wingbeats II: Exercises and Practice in Poetry
Lifting the Sky: Southwestern Haiku & Haiga
Letting Myself In
Redefining Beauty
Big Land, Big Sky, Big Hair: Best of the Texas Poetry Calendar
Based in Berkeley, California, SPD maintains a network of small, independent literary publishers. We are proud to be part of this network.
Read more about Small Press Distribution »
Contact Us
Mailing Address
1310 Crestwood Road
Austin, Texas 78722
Email Address


Our Hosting Partner
Thanks to Q Avenue Hosting.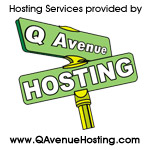 http://www.qavenuehosting.com