A SHOUT-OUT TO JENNY BROWNE

Wingbeats contributor Jenny Browne is the recipient of a 2013 Literature Fellowship in Creative Writing from the National Endowment for the Arts.

Jenny is a remarkably talented poet.
Read a great poem by her online at AGNI »
(This poem could win a prize for the number of words in the title!)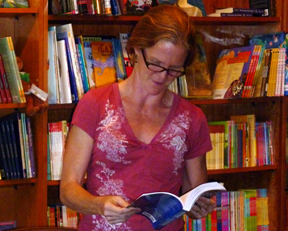 CONGRATULATIONS!
We have nominated four poets for the Pushcart Prize—for their poems in the 2013 Texas Poetry Calendar. Our nominees are Stan Crawford for "Dante in Texas," C. Downs for "La Posada," Monty Jones for "Winter," and Robert Wynne for "Marlin, Texas."

CONGRATULATIONS!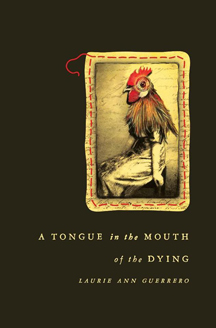 Laurie Ann Guerrero, who recently joined Dos Gatos Press as an editor of the Texas Poetry Calendar, won the Andrés Montoya Poetry Prize with A Tongue in the Mouth of the Dying.
Francisco X. Alarcón chose Laurie Ann's collection for the prize; he has this to say:
"I celebrate and praise the power of these poems that engage the great diversity of human reality with empathy, and do this also with tremendous imagination. These poems restore my faith in the power of poetry."
A Tongue in the Mouth of the Dying is scheduled for a February 2013 release.