The Bookshop
Valerie Koehler, owner of Houston's Blue Willow Bookshop is a life-long reader. She has filled her small shop with an amazing number and variety of books. There wasn't really space for calendars, but when Valerie discovered the Texas Poetry Calendar, she made room for it on her shelves. And each fall for twelve years, she and her staff have hosted a reading of poets from the new calendar.
The Poets


Mary Margaret Carlisle and Oscar Peña have been regulars at Blue Willow's calendar readings. For Mary Margaret, "Reading at the Blue Willow is like a family homecoming, folks you know on almost every chair." Oscar likes the friendly atmosphere too. "Being invited to read my work is an added pleasure," he adds.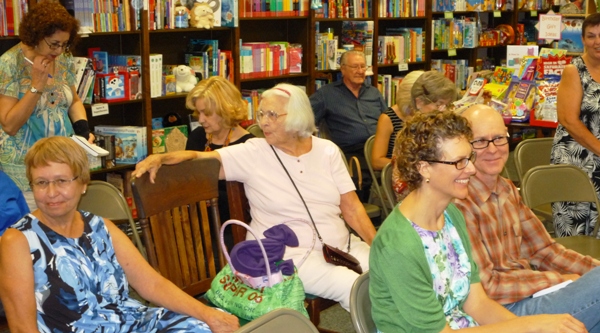 Find out more about Blue Willow Bookshop.